Complete in constructions for audio and video equipment in cinemas
Constructions for cinema screens and speakers are our speciality. Regardless of the size or the special characteristics of the space. Our expertise and creativity allows us to find a solution for everything. Tailor-made! This makes us a creative and reliable supplier for cinema operators and post-production companies. We supply complete wall-to-wall systems for every space.
Ranging from permanent to foldable or hoistable systems
Dutch Cinema Constructions supplies systems in various designs.
»
Call on us for the whole process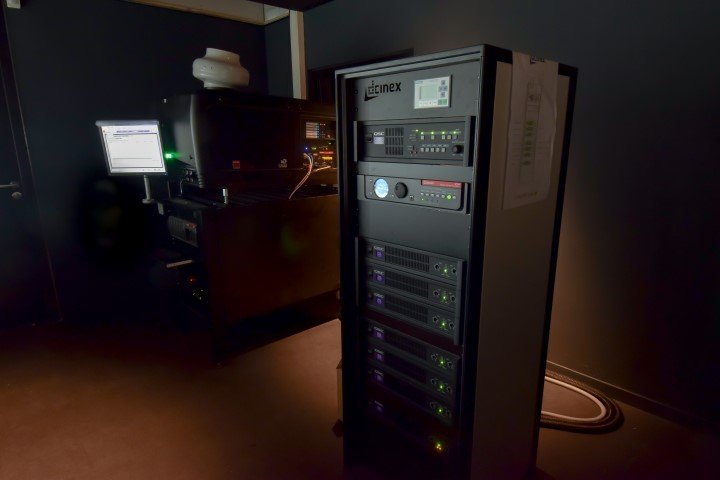 You can call on us for the whole process
»
Always assured of top quality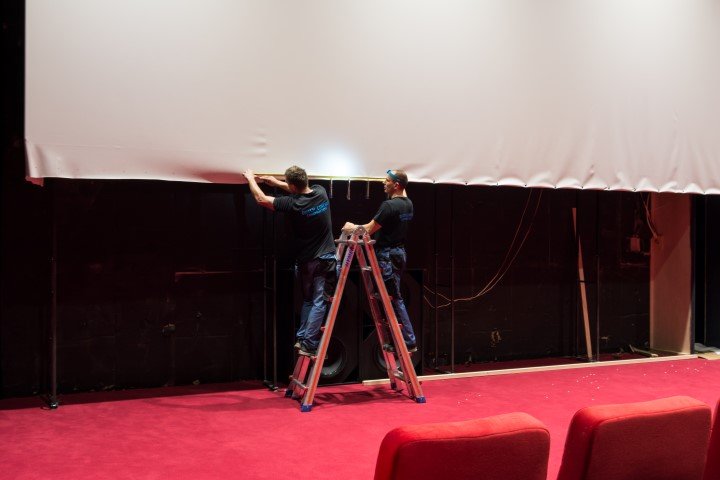 We guarantee the quality of our work. We therefore use high-quality steel, with stringent specifications. This prevents distortion of the construction when it is stressed during mounting of the screen. Our constructions also comply with all precision, safety and fire resistance requirements.
Other specific requirements?
Do you have other requirements? Being flexible, we can construct a tailor-made solution for you. Based on your specifications and requirements. Please contact us without any obligation.